Vestel SmartTV
2015
UI/UX/Visual Design, Interaction Design,
Brand Integration
UX prototype for Vestel's SmartTV portal was exhibited in IFA Berlin '15. I worked closely with the software and product engineers in Vestel to conceptualize a new approach to integrate smartTV features into common TV interactions.
Our process included research, wireframing, microanimations, asset delivery and collaboration with developers.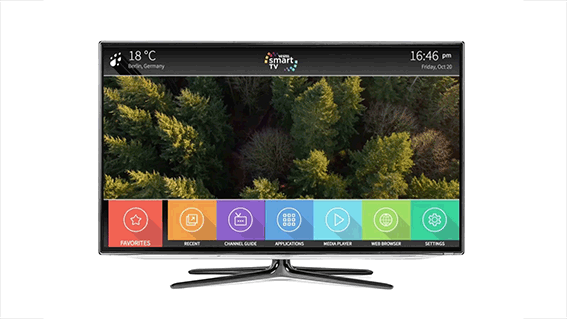 We merged default television features and settings such as 'sound', 'picture', 'media player', 'channel list', etcetera with new smartTV features like 'favorites', 'recent' and 'app store'.
Older Vestel SmartTV UI
- Previous submenu UI
It was important to create a visual system that merged smartTV identity elements with those of the television that users are accustomed to. Using a variety of strong colors and clean, clear typographic styles allowed us to build a bridge between what's expected and what's offered.

This update required a redesign of most UI elements such as 'channel info bar' and 'sound level bar'