identity design, custom typograhy, illustration, menu design
Waldman & Şürekası (Waldman & Co.) takes its name from the old Turkish word for incorporated company. Founded by Alex Waldman, this brand sprang from the Istanbul cocktail bar 'the bar with no name' aka Alex's Place.

Waldman & Şsı designs and produces all things cocktail related. The brand's first product is this multi-purpose jigger designed and manufactured in Istanbul.


Jan Tschichold's ampersands
The signifying visual element for the identity is the ampersand. For every product a different ampersand will be used. Designing lettering for the jigger allowed us to create a custom typographic system.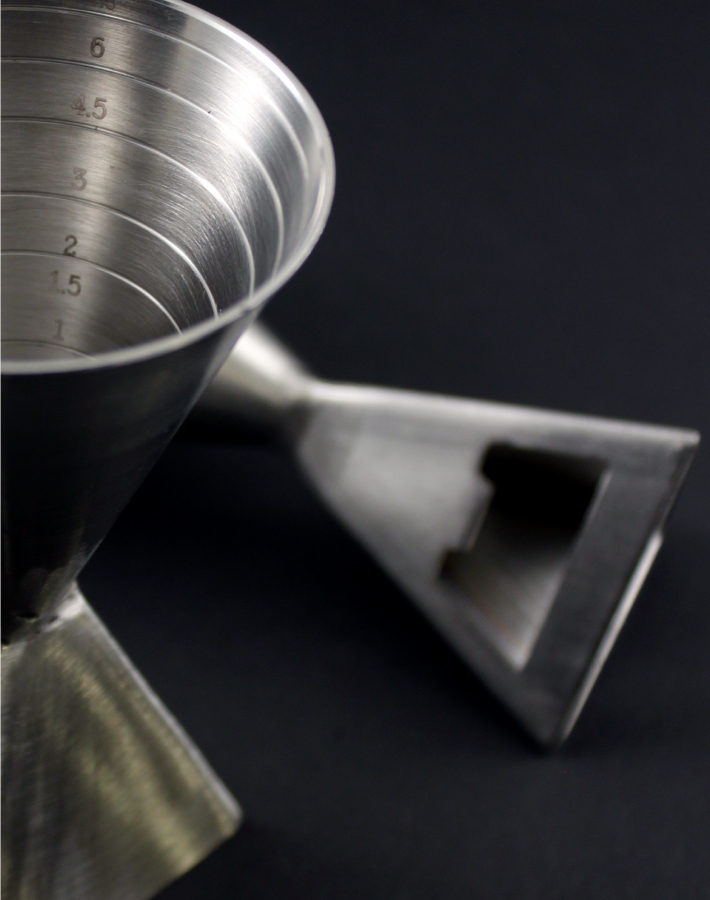 Custom illustrations for glassware used at the bar.